My crown is the part of my body I cherish the most. After struggling with relaxed hair for a long time I decided to cut it all of and go natural in 2017. I have tried so many products and trust me they do not come as close to being as amazing as the CRWND combination. They have shampoo, conditioner, curling cream and pre-cleanse treatment. Their products are hair gold. They always leave my hair feeling amazing and on top of that, it smells like a tropical desert.
I repeat, the CRWND combination is hair gold!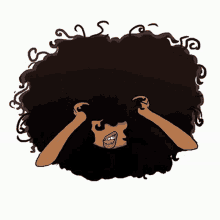 If  you love your hair and would love to try out amazing local products then I recommend this combination. Their products are infused with natural ingredients and are paraben and sulfate free which means they will not harm your crown. Only the nice necessities are there and I honestly think it's important for us to use products that are kind to our hair. Even the bible says we should take care of our hair.
1 Corinthians 11:15
15 but that if a woman has long hair, it is her glory? For long hair is given to her as a covering.
Don't say I didn't plug you.
Love you,
till next time on the Zim Haul.
xx